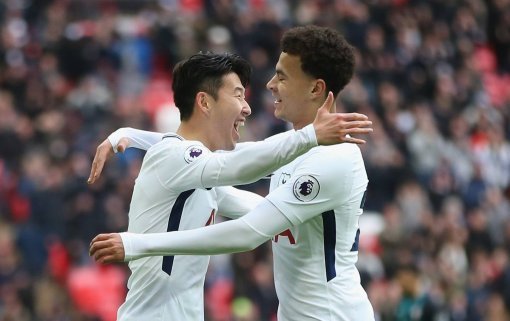 Tottenham manager Mauricio Pochettino has praised Harry Kane, whose hat-trick led the club's 5-2 victory against Southampton in a 2017-2018 England Premier League (EPL) match held Tuesday in London, England.
Kane, who scored 39 goals in the EPL this year alone, set the English Premier League record for goals in a calendar year, breaking the previous record set by Alan Shearer in 1995. Kane has scored 56 goals in all competitions for Tottenham and England in 2017, the highest among players in the five major soccer leagues in Europe (England, Spain, Germany, Italy and France), followed by Lionel Messi with 54 goals.
English and Spanish media report that prestigious clubs are plunging into a competition to get him, including Real Madrid, Barcelona and Manchester United. According to transfer tracker transfermarkt.com, Kane's transfer fee has surged to 80 million euros.
Son Heung-min, Kane's South Korean teammate, posted a congratulatory message on his Instagram account, calling him a "legend." Son scored one goal and made two assists on Tuesday, wrapping up a successful year at Tottenham by scoring a season total of 23 goas in the Premier League and the UEFA Champions League.
Yun-Cheol Jeong trigger@donga.com