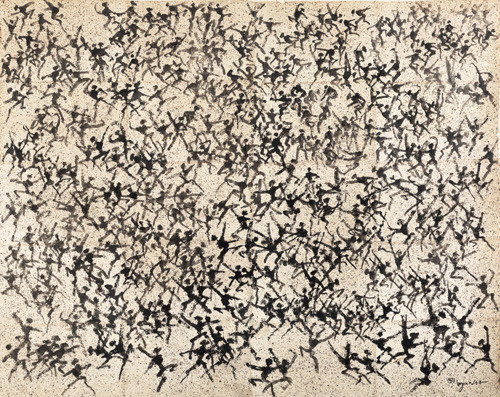 People in the art world were sad when Leeum, Samsung Museum of Art, Korea's largest private art museum that holds the best collection, went into a long hiatus. When Hong Ra-hee, director of the museum, quit in March 2017, all of the exhibitions at Leeum stopped.
"Amid a number of high-profile gallery launched by oil producing countries of the Middle East, Leeum's hiatus is a big loss to the brand value of the country," said Lee Myeong-ok, honorary chairman of the Korean Art Museum Association.
Forgery controversies on the artworks of Chun Gyeong-ja and Lee Woo-hwan shows the backwardness of Korea's art market, which lacks systematic authentication. The controversy on the custom of ghost painting the artworks was also triggered by singer Jo Young-nam.
Still, there is hope. "The Hallyu" also came to the art world. Centre Georges-Pompidou, a world-class art museum, designed an exhibition for Korean painter Lee Eung-no and held it from September to November 2017. In the global auction market, Korean art, which was once represented by Kim Hwan-gi and monochromatic paintings, is expanding its range to many abstract painters, such as Kim Chang-yeol and Oh Soo-hwan. At its Hong Kong Sale in May this year, the Seoul Auction, Korea's largest artwork auctioning company, sold "Stag" by Paik Nam-june at about 660 million won, renewing the artist's record.
Sun-Mi Kim kimsunmi@donga.com