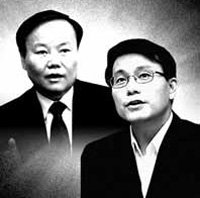 Nine years ago when incumbent President Park Geun-hye was visiting Belgium and Germany as a leading presidential candidate of the then ruling Grand National Party (predecessor of the Saenuri Party), lawmakers competed with each other behind the scene to join her entourage. Three incumbent lawmakers who were given "opportunities" are former Presidential Chief of Staff Kim Ki-choon, incumbent Finance Minister Choi Kyung-hwan, and Shim Jae-yeop who failed to win nomination for a candidate for the 2012 general elections. In October last year, 11 lawmakers accompanied Saenuri leader Kim Moo-sung`s China visit even during a parliamentary inspection of the government.
Needless to say, it is a great opportunity if lawmakers can accompany president`s state visit to foreign countries. When Reps. Lee Hak-jae and Chung Gap-yoon were included in the entourage for Park's visit to India and Switzerland in January last year, rumors circulated that the two might have been picked as mayoral candidates for Incheon and Ulsan for the June 4 local elections. The same holds true with presidential aides. Ahead of Park's visit to the U.S. in May 2013, fierce competition between Yoon Chang-joong and Kim Haeng unfolded over who would accompany the president.
Special advisors for political affairs for President Park, Yoon Sang-hyeon and Kim Jae-won, are accompanying the president for the ongoing U.S. visit. Since the two are both in charge of domestic politics, observers are trying to find out if there is any political meaning. On a whopping 13 hour flight, watchers say that the president and advisors may seek to hold a meeting to set operational plans for next year's general elections, including a tug-of-war over rules on nomination of candidates between members of the pro-Park (Park Geun-hye) faction and the non-Park faction.
Others predict that one of the two special advisors may meet with U.N. Secretary General Ban Ki-moon, whom President Park met seven times during her visit to New York in 2013. Yoon has been supporting to select a candidate from the pro-Park faction while being against Kim Moo-sung as presidential candidate, who made an open primary proposal for selecting candidates for the 2016 general elections. As the two special advisors will draw various sketches on Korean politics with President Park in flight or in Washington, their every single word will have significant weight to indicate the president's hidden intentions. Nevertheless, it is doubtful if the president`s entourage, which should focus on resolution of pending issues in the Korea-U.S. alliance, constitutes a dream team.
swpark@donga.com