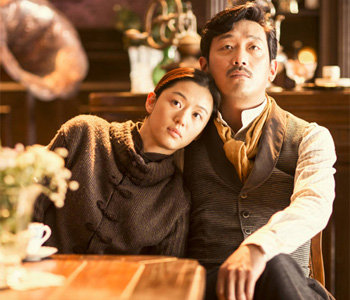 This summer, "Veteran," "The Assassination," and "Mission Impossible 5: Rogue Nation" are attracting great number of moviegoers. One thing is common for the three movies: classic music is used to describe a major motive or set the mode for a scene.
In "Veteran," the scene where a truck driver (played by actor Jeong Woong-in) is beaten unilaterally by a tyrannical heir to a mega-corporation (acted by actor Yoo Ah-in) at his office serves as the basis of all incidents. The lyrical but tragic classic song is played in the scene, which is the "Casta Diva," the most popular aria of the Vincenzo Bellini's opera "Norma." The song contains complicated and sad emotions of the main character "Norma" who is a priestess in the opera. This aria was used as a device to show emotions that the truck driver and his son felt from the violence. The movie's music director Bahng Joon-seok said, "When choosing the music, I took into consideration the taste of the tyrannical heir who had high-end audio in his office."
In "The Assassination," main character Ahn Ok-yoon (actress Jeon Ji-hyeon) and Hawaii Pistol (actor Ha Jeong-woo) had their first encounter at the Mirabeau Hotel in Shanghai, China. In the scene, the second movement of Chopin's 1st Piano Concerto is calmly played. The second movement is called "Romance." It gives a hint that they now pass by each other but will fall in ardent love in the near future. Director Choi Dong-hoon said, "I wanted to give an impression that the scene is like a brief rest for Ok-yoon, who came to fancy city Shanghai for the first time in her life after fighting against the Japanese Army in Manju." In the movie, light and cheerful classic songs are often featured, such as Dvorak's Humoresque and Schumann's Traumerei. It is designed to lighten up the atmosphere of a historical drama that depicts the darkest time of Korean history.
In "Mission Impossible 5: Rogue Nation," the opera theater Staatsoper in Vienna, Austria, is used as a major stage for initial scenes. Against the performance of Puccini's opera Turandot, the movie shows an attempt of assassination of Austrian Prime Minister. The set-up to fire a gun at the climax of "Nessun Dorma," the most widely-known aria of the opera, increases the dramatic tension in the scene. The Nessun Dorma is a song for a situation where male and female main characters of the opera have a tit-for-tat over a riddle. In the movie that follows clues to resolve a riddle, the aria is played in variation several times later.
suhchoi@donga.com