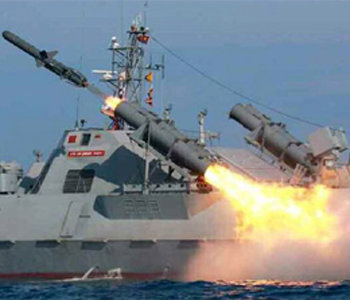 North Korean newspaper Rodong Sinmun released Monday a photo describing North Korean leader Kim Jong Un smiling brightly while watching new anti-ship missile firing test. This appears to have taken place Sunday when the North fired KN-01 missiles near Wonsan City in Gangwon Province towards sea off east of the Korean peninsula.
Rodong Sinmun said, "The firing drill took place at the Navy Combined Unit 597," adding, (Kim said the missiles) accurately detected and hit their targets, and it was gorgeous, expressing huge satisfaction." The newspaper also placed a photo on the second page of Kim smiling brightly while watching the military art performance.
A state-owned think tank source of South Korea said, "Even North Korean media are describing that drought will be severe in North Korean this year," adding, "However, many North Korean people will complain about showing Kim in a bright smile face."
?zeitung@donga.com