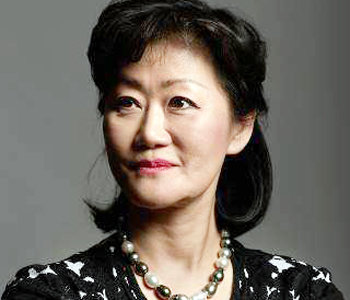 American business magazine Forbes reported on May 27 that Thai Lee (pictured), a 56-year-old business woman born into a Korean family, runs the America's biggest woman-owned business. Lee is the CEO of SHI International, an IT provider of both software and hardware. While announcing the magazine's list of America's 50 richest self-made women in 2015, Forbes ran an article on a detailed success story of Thai Lee who was listed in the 14th. With last year's revenue of USD 6 billion, her company SHI is the largest female-owned businesses in America and one of the top three minority-owned ones.
Lee acquired a struggling software company with five employees for USD 1 million in 1989 and has grown it into one of the biggest and best-regarded IT providers with 3,000 employees. Her secret was giving strong support and trust to the employees. She drives herself to work and there is no designated parking lot for CEO in the HQ located in Somerset, N.J.
According to Forbe's article, "Lee was born in Bangkok, Thailand. Her father, a prominent Korean economist, spent most of her childhood in Korea. In her teens, Thai and her older sister, Margaret, moved to America, where they attended high school." It was turned out that her father is Lee Ki-hong, former deputy minister of the Economic Planning Board who initiated establishment of the 1st economic development plan and led modernization of Korea, and her younger brother is Lee Jang-seok, the owner of Nexen Heroes, Korean professional baseball team.
After having earned a double major B.A. in biology and economics at Amherst College in Massachusetts, Lee graduated from Harvard Business School. Afterwards, she worked for companies to help prepare her for entrepreneurship, such as P&G and American Express. With her lawyer husband's help, Lee bought a failing software company Lautek, which has grown into current SHI.
snow@donga.com