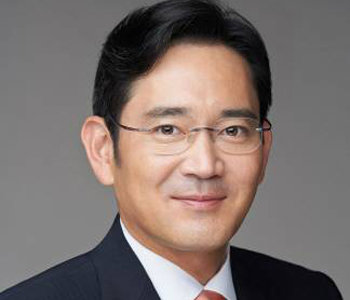 Samsung Electronics Vice Chairman Lee Jae-yong (photo) will inherit chairmanship of the group's Samsung Life Public Welfare Foundation and Samsung Foundation of Culture from his father, Samsung Chairman Lee Kun-hee.
This is the first time for the heir apparent to head a specific division in the conglomerate, replacing the bedridden chairman. Industry insiders analyze that Lee is on course to increase his presence to succeed the group's leadership. Two foundations held temporary board meeting respectively on Friday to appoint the 47-year-old heir as chairman. In and out of Samsung Group, many view that Lee has become a leader of the chaebol in name and reality as he has been steering the group since his 73-year-old father was hospitalized in May last year and inherited the charitable foundations.
Samsung Group's executive who asked for anonymity said, "This appointment as chairman of foundations is not directly related to succession of the managerial right. But it is symbolic move to show Lee's position as the heir of the conglomerate. It's fair to say that succession of the group leadership has begun in full swing."
Samsung Life Public Welfare Foundation was established as "Eastern Social Welfare Foundation" by Samsung Insurance in 1982 and changed its name into the current one in 1991. The foundation runs Samsung Seoul Hospital (opened in 1994) and Samsung Noble County (opened in 2001), a silver town complex, while supporting childcare of low-income brackets. Samsung Foundation of Culture, established by the late Samsung Group founder Lee Byung-chul in 1965, runs Leeum Museum, Plateau Museum and Ho-Am Art Museum.
drake007@donga.com