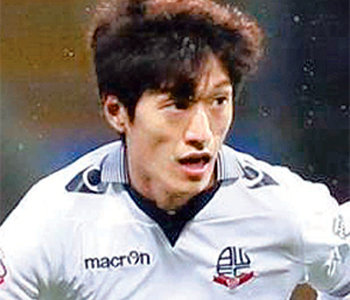 Lee Chung-yong, a South Korean soccer player who recently signed for the Crystal Palace, is expected to the return to the Premier League for the first time in three years.
Local newspapers in London, including the Vital Football, reported Friday that Crystal Palace manager Alan Pardew hoped Lee would have his club debut in the Saturday home match against the Hull City AFC. Lee, who sustained a hairline fracture to his shin on Asia Cup duty for Korea, had been focusing on rehabilitation. On Tuesday, he played in a second-tier team match for 60 minutes to check his condition. After watching the game, Pardew told reporters that he hoped Crystal Palace fans would be able to watch him play.
"I have no more pain," Lee said. "I want to have my debut at the Hull City match."
Although he could play in just one game at the Asian Cup in Australia because of the injury, he fully demonstrated his skills and was able to sign with the Crystal Palace. Han Joon-hee, a soccer commentator for KBS, said that Lee had been undervalued but will likely be able to regain his name value in the Premier League. A Crystal Palace head coach also noted that Lee was a much better player than he thought, although he was not in a perfect condition, adding Lee is expected to make great contributions to the team.
creating@donga.com