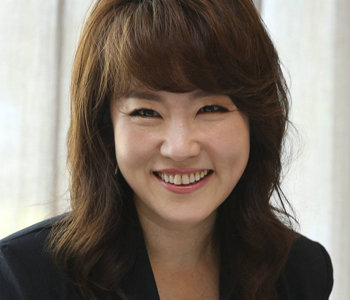 Jazz vocalist Na Yoon-sun (pictured), 46, was named as the second art director of YeoWooRak Festival organized by the National Theater of Korea.
YeoWooRak Festival, which has been held every summer since 2010, finds a connection between traditional Korean music and contemporary music under the motto of "Here is our music." The first art director was Korean-Japanese musician Kunihiko Ryo (served between 2012 and 2014). The sixth festival runs from July 1 to July 26 at the national theater
In an interview with Dong-A Ilbo on Thursday, Na said, "I will pursue more ensembles between Korean traditional music and jazz, as they are similar to each other when it comes to groove and impromptu performance." The festival will be the venue to bring together Korean traditional musicians including Jeong Jae-gook, Won Jang-hyun, Lee Tae-baek, Jeon Yeong-rang, Heo Yoon-jeong and Jeong Eun-hye, foreign musicians such as Erik Friedlander (U.S.), Stephane Edouard (France), Iiro Rantala (Finland) and Satoshi Takeishi (Japan), and Korean pop musicians including Namgung Yeon Prelude. Art director Na will also perform on the stage three times. Poet Go Eun will read poetry with fusion Korean traditional music team Bulsechool.
Art director Na has started her career in Korea and become the best jazz singer in Europe. Recently, she has been performing more than 100 times a year around the world. Critics say that she can perform impromptu with any musician of any genre. "Jazz or pop musicians from Northern Europe say they have received the biggest influence from their own folk music. I also felt responsibility for our traditional music and had a thought of learning how to sing traditional poet while taking a rest this year. But CEO Ahn dragged me down into this. (Laughing)"
Na has chosen Heo Yoon-jeong, a Korean traditional musical instrument Geomungo player, as the residence artist of this year's festival. The art director included 'Arirang,' 'Jindo Arirang' and 'Gangwon Province Arirang' in her past albums to let people around the world have a taste of the Korean traditional music. When she sang Arirang on the stage during the overseas tour, the song touched hearts of local audiences and made them shed tears.
"As I am a singer, I planned to include singers into almost all performances of the festival. Smaller number of musicians will participate compared to the previous festivals until last year. But this year's festival will present more experimental performances with small number of artists. The biggest power of folk music is the vitality that crosses borders of nationality and ethnicity. I hope this festival to provide fresh vitality into exchanges of music between Korea and the world."
imi@donga.com