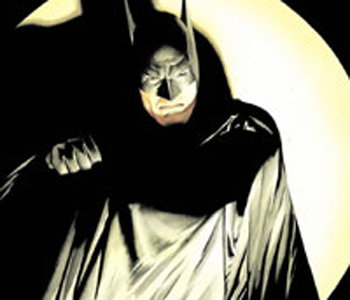 "Batman is like a devil fighting for angels… He who spews tragic aura uses anger as power and fear as weapon. Batman is always an existence of contradiction and paradox. He is lonely but surrounded by many supporters. Though he does not have supernatural power, he is the right one to lead a group of supermen." (an excerpt from the prologue)
The Korean edition of "Batman Anthology (see photo)," a book covers the entire history of Batman published by Urban Comics, a French publishing house, was recently published by Semicolon. The book consists of five chapters and explains the development of Batman's philosophy ranging from the origin of Batman to the course of development from detective work to a science fiction and then a graphic novel, the emergence of Batgirl and the history of villains.
Vin Sullivan, the founder of DC Comics in 1939, thought about a second hero after making a big success in a year with Superman. Bob Kane, a comic book artist, got inspiration from Hawkmen of "Flash Gordon" and Superman to devise "Birdman" with big wings in a blue and red stockings. Later, he developed a new character "Batman" based on Leonardo Da Vinci's sketches of airplanes and a bat's wings.
The Batman Anthology collects 20 pieces, which became turning points in Batman's history or were very popular from original comics ranging from "The Case of the Chemical Syndicate" to "Zero Year - Secret City," and also contains the chronicle.