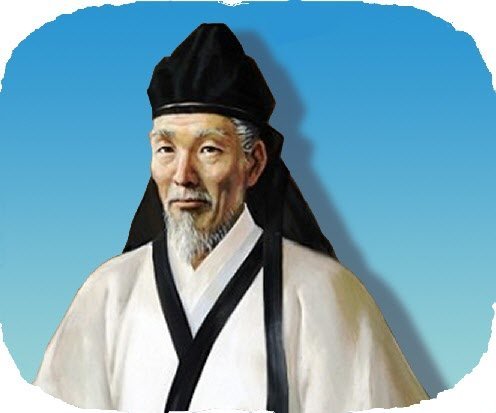 People often conform to the beliefs of the times. This was not an exception for scholars, including Ahn Jeong-bok, a Neo-Confucianist from the Joseon Dynasty. He was faithful to the values of the times. He believed that there were two exceptions in which a widow was allowed to live after the death of her husband: when she had to look after her parents-in-law or when the children were too young to be tasked with the responsibility of performing memorial service of their father. He criticized widows who did not belong to such cases but continued to live independently as "widows that did not understand values." At that time, it was customary for the widow to follow the death of her husband.
He praised a widow who chose to follow her dead husband despite having young children, as he strongly advocated the beliefs of the times. The deceased husband had brothers to look after his parents, but she had a nine-year-old son and a fourteen-year-old daughter. Still, she chose death, even though her children begged her not to. "I chose to follow your father because I do not wish to obsess over you. I hope you will grow up respectfully when your time is done, come to greet your father and me," she wrote in her will. Ahn believed the widow was more venerable than other men and left a long letter to his family to take after her.
It seems evident that no one is free from the beliefs of the times. That is why beliefs had priority over lives. Ahn, a distinguished scholar, praised a mother who gave up her duty to look after her children and chose to die after her husband, who colluded with the violence of the times. A woman who chose to end her own life based on the beliefs that society enforced on her should not be praised but sympathized with, not to mention her children. Ahn should have thought of the children who were deeply hurt by their mother's suicide and had to live without their mother. However, he said nothing about this, not because he did not have the heart to do so, but because he conformed to the beliefs of the times. These were the limitations of the times for everyone back then. But can we really say that things are different now, 200 years later?