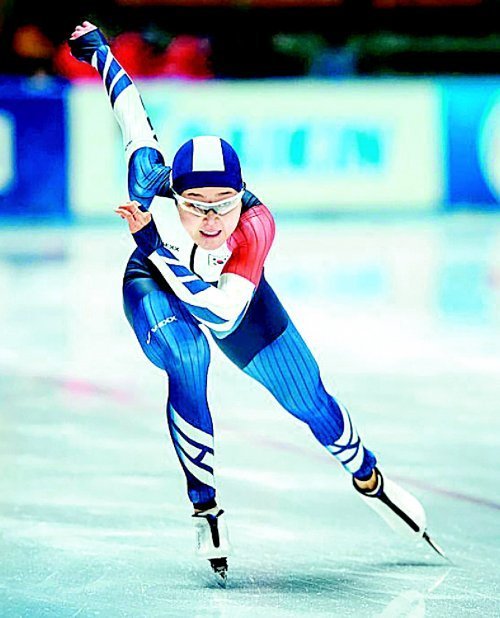 "New ice queen" Kim Min-sun is aiming to win her first world speedskating title. Kim will compete in the women's 500 meters at the International Skating Union (ISU) World Speed Skating Championships for 2022-2023, to be held on Saturday in Heerenveen Tialp, the Netherlands. The race is scheduled to begin at 4:53 a.m. The 24-year-old is a dominant force in the women's 500 meters, sweeping all gold medals in the women's 500 meters from the first to fifth World Cup matches. She failed to win all gold crowns, missing out on the gold medal at the sixth match held on Feb. 18. Despite the physically demanding journey of joining various matches at home and abroad, she still managed to take home the silver medal.
Kim is called a queen but has yet to stand on a World Championship podium. Her best World Championship result was 15th in the women's 500 meters in 2016-2017. In her most recent appearance in the 2019-2020 season, she finished 18th in the women's 500 meters.
Introducing the athletes on its websites, the ISU said of Kim, "She stood at the World Cup podium only once (winning the bronze medal in the Women's 500 meters) until last season, but in this season she won five gold and one silver medals in the 500 meters in this season's World Cup. She can become the second South Korean gold medalist in 500 meters after Lee Sang-hwa, who won three gold medals in the women's 500 meters at the World Championships."
Kim's top competitor in the match will be Vanessa Hirschoch of Austria, who won the women's 500 meters at the sixth World Cup of the 2022-2023 season. Pemke Koek of the Netherlands, the 2020-2021 World Championships runner-up, will also be in contention for a medal.
Kim will also compete in the 1,000-meter events, which will begin at 11:57 p.m. on Friday.
leper@donga.com