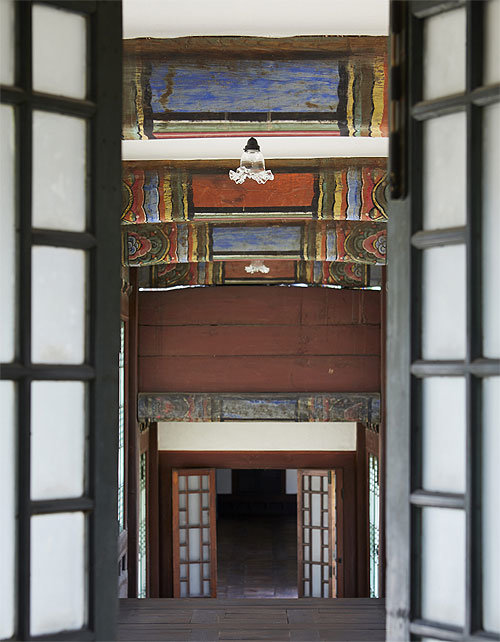 Changdeok Palace's Huijeongdang hall will be unveiled to the public from next month. Changdeok is well-known as a palace that harmonizes traditional architecture and modern civilization. "We are starting a special program from April 3 for tours inside Huijeongdang, which had not been open to the public," the Cultural Heritage Administration announced Wednesday.
Huijeongdang, Korea's treasure No. 815, was a living quarter of kings and queens that stands between Changdeokgung's Seonjeongjeon and Daejojeon. It was originally called Sungmundang but was renamed in 1496 to the current name, which means "administering state affairs fairly."
Huijeongdang was burnt down in 1917 but rebuilt in 1920. Western architectural styles were adopted in the rebuilding process, which made it a place where tradition and modern styles harmoniously blend together. Most noticeable changes were an entrance for cars and windows that used glass instead of hanji paper. The Cultural Heritage Administration is reverting the interior of Huijeongdang to its old state 100 years ago and replacing old or deformed facilities.
The special program will run on every Wednesday and Saturday at 10:30 a.m. and 2:00 p.m. from April 3 to May 25 in the first half of this year and from Sept. 4 to Oct. 26 in the second. Reservations are available from 2:00 p.m. Friday. Each round of tour has 10 members, and the admission fee is 10,000 won.
Won-Mo Yu onemore@donga.com