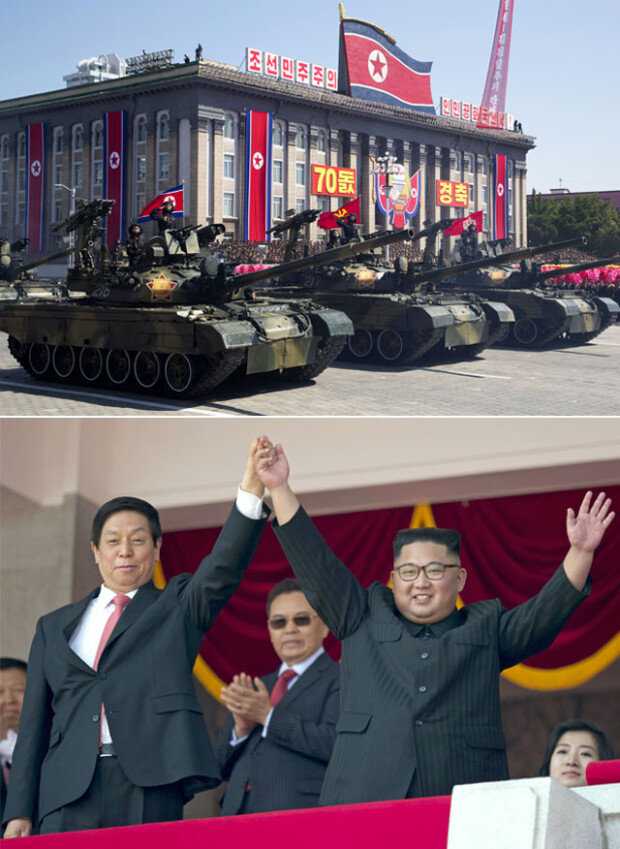 North Korean leader Kim Jong Un has reportedly conveyed to the U.S. President Donald Trump through a letter his willingness to discuss additional denuclearization measures if Washington takes part in a negotiation table for declaring an end to the war. Accordingly, the Trump administration is reconsidering its original plan to send Secretary of State Mike Pompeo to Pyongyang, which had been canceled last month, in a move that signals the resumption of nearly stalled denuclearization talks.
"At a meeting with South Korea's special envoys on Wednesday, Kim Jong Un reportedly proposed several conditions for denuclearization to have the United States at the negotiating table to discuss the declaration of the Korean War. Discussion will be able to take place only when North Korea and the United States sit face to face," multiple government sources said Sunday. As Pyongyang's wish for the war to be declared ended cannot be achieved overnight, holding talks alone will serve as a chance for Washington to discuss the verification of dismantlement and the provision of a list outlining Pyongyang's nuclear arsenal.
On Thursday, the day after he met with the envoys, Kim sent his personal letter to President Trump. "I know a letter is being delivered to me, a personal letter from Kim Jong Un to me, that was handed at the border," Trump told reporters aboard Air Force One on Friday, saying that he expected the letter to be a "positive letter." This is the fourth personal letter from Kim to Trump.
With Kim Jong Un having indicated possible progress on the front of denuclearization negotiations, the White House also seems to be witnessing a shift in atmosphere. "It is likely that Pompeo will revisit the North ahead of the inter-Korean summit scheduled to be held in Pyongyang from next Tuesday," said a key official from the South Korean ruling party.
alwaysj@donga.com · lightee@donga.com