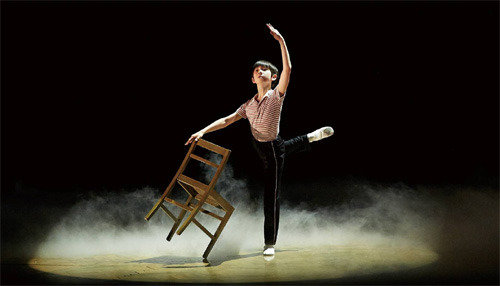 The musical Billy Elliot has returned to Korea in seven years with improved quality and stage performance.
Originally a movie with the same title, the musical was first premiered in London in 2005. The musical Billy Elliot depicts a journey of a young boy named Billy, who was living in a coal-mining town during the massive miners' strike of the 1980s, before falling in love with ballet to eventually become a ballerino.
The Billy Elliot has matured much over the past seven years. Having been trained nearly two years after going through a 10-month audition, the boy actors given the part of Billy played a pivotal role in leading the show. While their performance had some room for improvement in terms of singing skills and detailed expressions of emotion, given their age, the young Billies were professional enough.
Park Jeong-ja, who plays Billy's grandmother, and Choi Jeong-won, who plays Billy's teacher Mrs. Wilkinson, have added class to the performance with indispensable characters. They are giving a good laugh to the audience in each scene that might have otherwise been rather dull. The two seasoned actresses are playing a central role of the show.
The highlight of the musical is where Billy performs a pirouette (spinning on one leg like a top) and a duet dancing (pas de deux) with a chair to the accompaniment of Tchaikovsky's Swan Lake, picturing himself dancing as a ballerino in the future. The last part of the pas de deux, where Billy flies across the dark stage on a wire, is particularly awe-inspiring. The musical Billy Elliot will be performed at D-cube Arts Center in Seoul until May 7 next year.
Jeong-Eun Kim kimje@donga.com