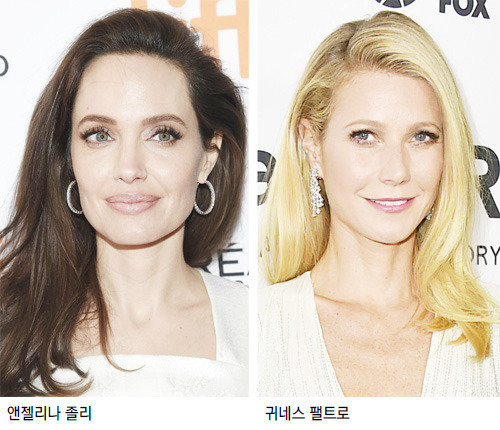 It has been reported that Angelina Jolie (42) and Gwyneth Paltrow (45) were also sexually harassed by Harvey Weinstein (65). With the growing allegations and claims against a Hollywood mogul Harvey Weinstein, who has claimed himself to be a progressive feminist, about Weinstein sexually harassing movie actresses and female employees for about 30 years, famous actresses have spoken about his misbehavior, adding fuel to the ongoing controversy.
Paltrow became a movie star after winning an Oscar for her performance in "Shakespeare in Love" produced by Weinstein. She tried not to report Weinstein's harassment for a long time. According to the New York Times on Tuesday, Paltrow was 22 and scheduled to have a meeting with Weinstein at a suite in Los Angeles after Weinstein signed her up for "Emma." When Weinstein tried to massage her and invited her to his bedroom, she immediately left the room.
She told the incident to her then-boyfriend Brad Pitt and Pitt told Weinstein never to touch her again. Weinstein called her and berated her for discussing it with Pitt. "Like several of the other women, she felt she had to suppress the experience. She praised Mr. Weinstein publicly. Yet their work relationship grew rockier over the years," the New York Times reported.
Jolie says she rejected Weinstein's unwanted sexual advances on her in a hotel room during the release of "Playing by Heart" in 1998. "I had a bad experience with Harvey Weinstein in my youth, and as a result, chose never to work with him again and warn others when they did," Jolie said in an email to the New York Times.
wizi@donga.com