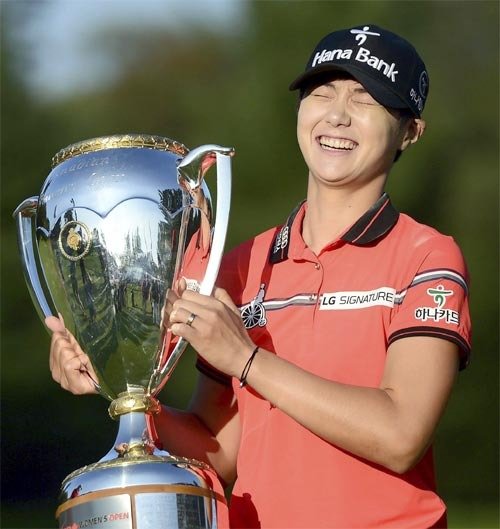 Golfer Park Sung-hyun (24), who also won the Canada Pacific Women's Open late last month, has risen to No. 2 in global rankings.

In the world rankings of female golfers announced on Tuesday, Park saw her standing rise by one level from third to second by posting an average score of 8.02. Ryu So-youn (27) remains atop for the 11th consecutive week, as Korean golfers swept No. 1 and 2. It is the first time that golfers from a single country have garnered both the top and runner spots since the introduction of the current system of world rankings in the female golf in 2006. 


Park now stands a higher chance to win multiple champions this year since she jumped to the top place in average stroke in the LPGA Tour. Ranking first in overall purse money with 1,878,615 U.S. dollars, Park has risen to the top spot as Rex Thomson of the U.S. saw her average stroke increase in the Portland Classic. Park has 69.00 strokes while Thomson posts 69.03 strokes on average. Park, who has effectively secured the rookie of the year prize, is also posting 130 points in the player of the year category, closely following the top-ranked Ryu So-yeon (150 points).
Heon-Jae Lee uni@donga.com