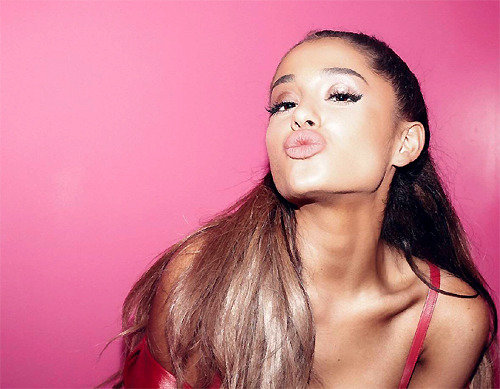 The Gocheok Sky Dome, a concert hall in Guro district in Seoul, was crowded with around 20,000 people who came for a concert despite rain at 7 p.m. on Tuesday.
The organizer sent out a message to the audiences requesting that they arrive early as it would take at least one hour for both securities screening and moving to the concert hall due to a stricter screening process at the request of the artist.
Entering Grande's concert hall itself was a challenge. No exception to a journalist. I could not carry my laptop bag because a bag, a handbag, and a pouch were banned inside the hall. The organizer permitted only a transparent bag with 27 centimeters by 40 centimeters or smaller. I could bring my laptop only after putting a sticker on it that the laptop is for reporting purposes. A long umbrella was one of the banned items. Fortunately, I took a foldable umbrella.
The 24-year-old artist from Florida debuted as a musical actress in 2008. She became an idol to those in 10s and 20s in English-speaking countries while working as an actress and a singer. She gained popularity in Korea after her songs including "Problem" were sung by participants in audition programs on TV.
Grande said to Korean fans during her concert, "Hello, Korea!" adding, "Congratulations on the special day" as if she knew that it is Korean National Liberation Day. The audiences who filled the 20,000 seats that were all sold out welcomed her with cheers.
imi@donga.com