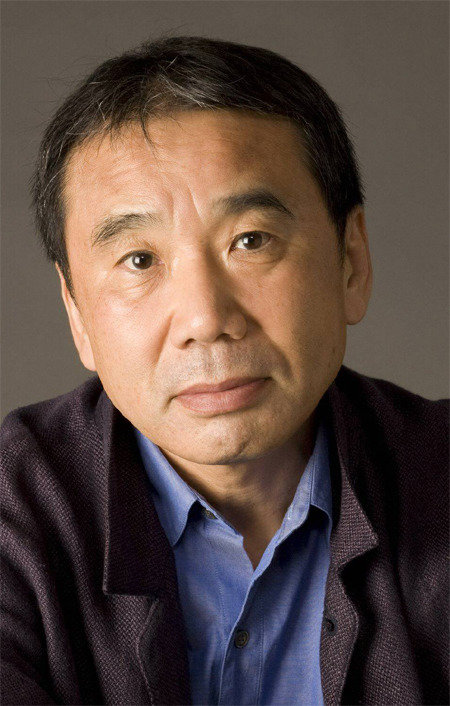 "It is impossible to draw a clear line between black and white in history. Novels exist to fight such dichotomy, and therefore we need to treat words as a being with warmth, a living thing. To that end, we need modes and common sense."
So opined Haruki Murakami (68·pictured), the Japanese novelist who is drawing much attention with his latest book "Killing Commendatore" when asked about the recent disputes over the historical issues mentioned in his new novel. In the book, Haruki touches upon controversial issues such as the Nanjing Massacre and the alliance between Japan and Nazi Germany, and was subjected to harsh criticism by the far-right factions in Japan. "People divide the world either as white or black and often throw their words at each other like hurling stones. This is very sad and dangerous," said the Japanese novelist. Known for his tendency to shun interviews, Haruki shared his candid thoughts in a written interview with Munhakdongne, which has published many of his books in Korea.
The protagonist of the book "Killing Commendatore" often ruminates on whether he is behaving as he believes and whether he believes in himself. Will the same credo hold true for the author himself? "I think I have a very clear opinion and faith. But I believe that you need to throw yourself at the flow or the force existing beyond your cognition in order to write a novel," says Haruki.
The new book also handles the topic of the Great East Japan Earthquake, going towards the possibility of cure. When asked about what role literature can play after a deeply traumatizing catastrophe has taken place, he stressed that we must have a purpose and make an effort that goes beyond the purpose, while building a construct that can be shared by everything.
When asked about Korean fans, he said he feels "much grateful to them for their consistent support over the past 30 years." Asked whether he is planning to visit Korea, Haruki said, "I would love to have such an opportunity someday in the future, but (whenever there is such an event) I cannot help declining invitations as I do not like attending public events."
Hyo-Lim Son aryssong@donga.com