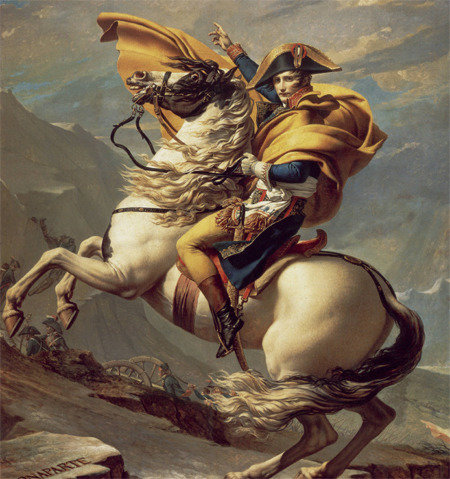 Unlike meta-discourse that the author has been deeply engrossed recent days, this book focuses on the relatively detailed realm of war history. However, since he won the doctorate degree by studying Middle Age war history at Oxford University, he is more knowledgeable in this area than other fields. For this reason, he is displaying all the more bolder skills of thinking and writing in the book. Notably, he is making a compilation based on memoirs of war history from the Middle Age to this date in the West, while naturally and seamlessly delving into changes in and frameworks of the Western culture.
The book is fairly voluminous but the destination is unexpectedly friendly. A war is the most extreme experience that human beings can gain. This causes strong change (or enlightenment), be it positive or negative, to an individual. Then, this "without doubt" reflects the stream of times in the given era. In the Middle Age when the divine providence prevailed, people would accept wars from the perspective of lofty spirit. However, after the modern times, humanism and materialism have emerged, according loftier values to the emotion and experience of soldiers participating in war. After all if we interpret experiences through war as the framework of "knowledge gaining," we can have an insight into how humanity has evolved.
Some like and others don't, but Prof. Harari is a writer with astonishing writing skills. He has the kind of skills and capability to cook pasta with ingredients for ramen noodles, and such recipe is very delicious. It gives "ultimate experience" that is mysterious and marvelous. But then again, the person who is eating it might feel that he or she is experiencing an untitled recipe made of unfamiliar ingredients. It is not easy to immediately tell whether it is actually tasty or not. The books' original title is "The Ultimate Experience."
Yang-Hwan Jung ray@donga.com