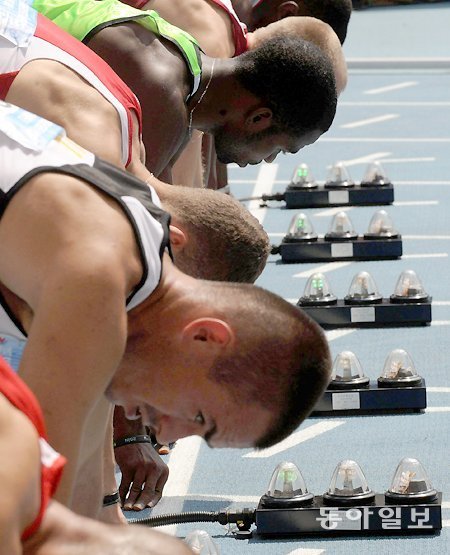 The 2017 Samsun Deaflympics will be held for 13 days from July 18. It is the 23rd event since the first one in Paris in 1924. It is 36 years older than the Paralympics. The Deaflympics, which has been approved by the International Olympic Committee, held the first games in Rome in 1960.
The deaf meaning hearing-impaired and language-impaired people cannot participate in the Paralympics because they do not have apparent physical challenges. Korea started joining the sporting event since the Los Angeles Deaflympics in 1985 and it is its ninth time this year. The Deaflympics is a combination of the deaf and the Olympics.
Athletes whose both ears have hearing impairment of 55dB or higher are eligible for the Deaflympics. The Samsun Deaflympics will attract some 5,000 athletes from 109 countries, while holding 18 events – track and field, badminton, basketball, bowling, cycling, soccer, handball, golf, judo, karate, orienteering, shooting, swimming, table tennis, taekwondo, tennis, volleyball and wrestling. Korea will send the largest team ever of 141 individuals consisting of 34 executives, and 28 assistants for nine events – track and field, badminton, bowling, judo, soccer, table tennis and taekwondo.
Korea aims at the third place for three consecutive times, following the 2009 Taipei Deaflympics in Taiwan and the 2013 Sophia event in Bulgaria. The first group of the team Korea left the Incheon International Airport on Thursday.
Seung-Kun Lee why@donga.com