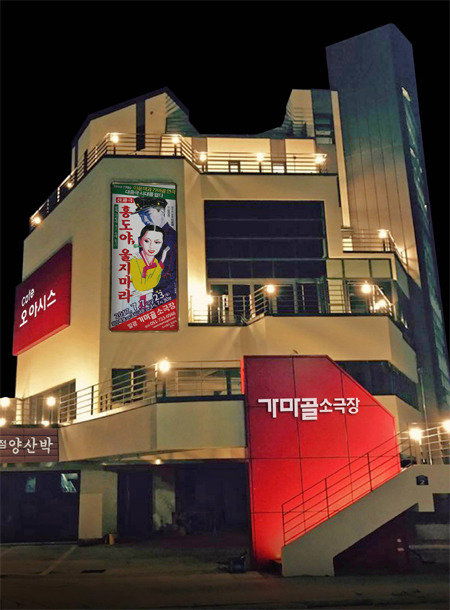 Gamagol Theater, the now-closed incubator for the Theatre Troupe Georipae, will reopen. Established Busan in 1986, the theater moved to various other places in the port city before being closed in 2012.

To mark the reopening of the 120-seat Gamagol Theater, the Theatre Troupe Georipae will put on stage "Don't Cry, Hong-Do," an early 20th century-style melodrama from July 7 to July 23. Theater Gamagol, a troupe consisting of young members of the Theatre Troupe Georipae, will become the permanent performer of the reopened theater, which will be run by three managers.

The six-story building that houses Gamagol Theater will also become home to a 1970s-style pub, a café, publishing house Doyo and an archive for the Georipae. A memorial hall for director Lee Yoon-joo, former chief of Gamagol Theater, will also open in the building.
Gamagol Theater also plans to introduce various cultural programs such as book-reading sessions and lectures on humanities and the arts.
Gamagol and Theatre Andersen in Busan will also co-host the first Gijang International Children's Theater Festival from July 15 to August 6. Theater troupes from six countries – the United States, Germany, France, Mexico, Vietnam as well as Korea – will participate in the festival, performing a total of 11 plays.
Hyo-Lim Son aryssong@donga.com