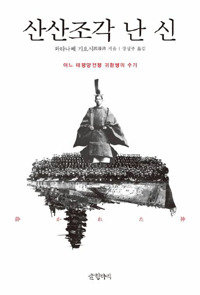 "From now on, I owe you nothing."
Kioshi Watanabe, who volunteered for the Navy of the Japanese Empire at the age of 16, left his hometown four years later leaving a letter finished with the above sentence. In 1942, he was a boy who decided to serve the military service to make his own way as he had nothing to be inherited from the family, for not being the oldest son.
This book depicts a process that Watanabe painfully remove delusions of the Emperor after the surrender of imperial Japan. He fought for the Emperor to return his favor. Watanabe deeply felt a sense of betrayal at the Emperor, for whom he once considered as a living god, for not taking the responsibility after the war. He was also embarrassed and disappointed at teachers and elites for their denial. They taught students to deify the emperor and encourage young people to join the military service during the war.
The author frankly describes his intent to murder the Emperor and regrets his fanatic belief in the irresponsible Emperor. By doing so, he became aware that his delusions of the Emperor were made due to the cramming method of education while reading Japanese economist Kawakami Hajime's 'Tales of Poverty' and 'A History of Modern Economic Thought'. The author calmly explains a process that an ordinary person begins to see the world with his/her own perspective based on his experience. That makes the book all the more moving.
Jee-Young Kim kimjy@donga.com