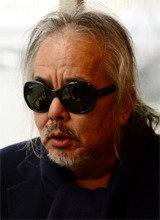 "I have never heard of the song and the band before. It is weird."
Controversy is flaring around plagiarism of Korean rocker Jeon In-kwon's hit track "Don't Worry, My Dear." Allegations about similarities between "Don't Worry, My Dear" and "Drink Doch Eine Met," released by German band "Bläck Fööss" in 1970s, have started hitting the internet since Wednesday.
Through a phone interview with the Dong-A Ilbo, Jeon unequivocally denied such accusations. "I have never heard of the song before. I vividly remember conversations with fellow musicians while writing the song as we worried a bit about similar melodies with 'For Yasgur's Farm,' a song released by U.S. rock band "Mountain" in 1970. We thought it would be okay," he said. "It may sound similar as the melody is commonly used in popular music, but it is still weird."
"Don't worry, My Dear" was written for Jeon's fourth solo album dropped in 2004. The song became much popular after Korean singer Lee Juck released a cover version of the song for hit drama series "Reply 1988." Jeon sang the song during the candlelight protests last year, putting a spotlight on the song again.
After Jeon's announcement of his support for Ahn Cheol-soo of the People's Party on April 18, he has been a target of criticisms by supporters of other presidential candidates. Jeon had planned two-day concerts on May 6 and 7 but had to cancel the second-day stage after ticket cancellations increased. Some online users have suggested suspicious conspiracy theories over the timing of the scandal as the German song was released decades ago.
imi@donga.com