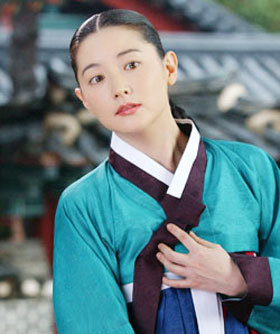 The season is nearing its close with the drama of the three broadcasting companies announcing their best actors and actresses.
The 2003 MBC Best Acting Awards will be at 9:55 p.m. December 30, the 2003 KBS Best Acting Awards at 9:20 p.m. and the 2003 SBS Best Acting Awards at 8:50 p.m. on December 31.
The MBC Best Acting Awards are drawing the most attention with their hit parade of popular dramas such as "Cat on the Roof," "Woman Living across the Street," "Damo, the Josun Detective" and "Daejanggeum." These dramas have met with popularity from viewers as well as influenced social trends such as premarital cohabitation, extra-marital affairs and the phenomenon of lunatics.
For the MBC Best Acting Awards, the candidates for best actor and actress are Ha Ji-won of "Damo," Lee Young-ae of "Daejanggeum," Sohn Hyun-ju of "Woman Living across the Street" and Kim Rae-won of "Cat on the Roof."
The competition between Ha Ji-won and Lee Young-ae will be the theme of the year. Those who are nuts about Damo and fans of Lee Young-ae are already debating fiercely on the Internet as to who should be the best actress of the year. "We cannot concede to the "lunatics of Damo" in the Internet voting," say the fans on Daejanggeum's Internet bulletin board. "Damo will crush Daejanggeum to the ground," say fans of Damo. Some of the fans are already exchanging barbs while bluntly criticizing each other's main characters.
Meanwhile, Yang Mi-gyeong, who played the court lady Han in Daejanggeum, is enjoying popularity comparable to that of Lee Young-ae, but is excluded from awards such as Best Acting, Second-Best Acting and Popularity Award voted on by netizens, all of which is causing viewer complaints. She was only nominated for the "Special Award."
The fans are raising their voices in criticism, saying, "We question the fairness of the nomination." Lee Jae-gap, vice chief of MBC's drama center, explains, "The Best Acting and Second Best Acting go to the leading roles, and the supporting roles such as the one that Yang Mi-gyeong played customarily are awarded with the Special Award." One netizen, going by the user-id KREATINE, suggested, "So, the supporting roles can never perform well enough to deserve the Best Acting award? It is better to divide the awards into different categories such as Female and Male Best Leading Role and Best Supporting Role."
kathycho@donga.com