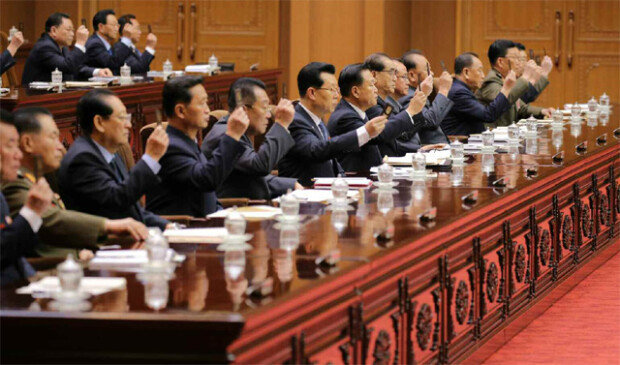 North Korea held a Supreme People's Assembly meeting on Sunday to announce the official inauguration of a new diplomatic system led by Ri Son Gwon, a hardline foreign minister with a military background. It is drawing attention whether the introduction of new figures will lead to new policies toward the U.S. while the dialogues between the U.S. and North Korea are stuck in a long-term deadlock and North Korea insists on the "frontal breakthrough."
The Korean Central News Agency reported on Monday that Foreign Minister Ri Son Gwon and Kim Hyong Jun, the vice chairman of the North Korean Workers' Party's Central Committee and its international affairs department, were each appointed as the members of the State Affairs Commission during the third meeting of the 14th Supreme People's Assembly held on Sunday at the Mansudae Assembly Hall. As the two figures leading the diplomatic strategies of the cabinet and the party were given the position of the ex-officio, a system to be led by Ri and Kim was officially announced.
It is unlikely that North Korea will resume negotiations with the U.S. in the near future. However, as Ri who has little experience as a diplomat but is quick to act has become the leader of North Korea's diplomacy, things may be shaken up. "Kim Jong Un must have appointed aggressive Ri to lead the country's policies towards the U.S. based on his own ideas," said former South Korean Vice Unification Minister Kim Hyung-seok.
Furthermore, Vice Chairman Ri Pyong Chol of the North Korean Workers' Party's Central Committee and its munitions department, who has been one of the key members to lead the development of nuclear weapons since Kim Jong Un took power, was also appointed as a member of the State Affairs Commission during the same meeting.
Gi-Jae Han record@donga.com · Na-Ri Shin journari@donga.com