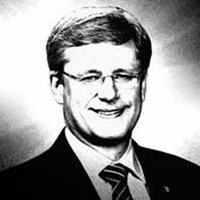 In the Canadian general elections that took place on Monday, Prime Minister Stephen Harper, who has run the government since 2006, had to taste the bitterness of defeat by Justin Trudeau of the Liberal Party, a young, good-looking politician born in 1971. The next prime minister`s victory speech on "positive politics" was excellent, but Harper`s concession speech was also quite impressive. "While tonight's result is certainly not the one we had hoped for, the people are never wrong."
In the U.S., the victory speech follows the concession speech. Speech writers of each candidate prepare two speeches; one for victory and one for defeat. A concession speech should emphasize integration and keep dignity and modesty. In 2000, the U.S. Supreme Court determined that George Bush won against Al Gore in the presidential election. In his concession speech, Gore said, "While I strongly disagree with the court`s decision, I accept it. I accept the finality of this outcome which will be ratified next Monday in the Electoral College. And tonight, for the sake of our unity of the people and the strength of our democracy, I offer my concession," by which American people were pretty impressed. The first part of the speech that became famous goes like this: "Just moments ago, I spoke with George W. Bush and congratulated him on becoming the 43rd President of the United States, and I promised him that I wouldn`t call him back this time." He called Bush to congratulate after watching a live report of the vote-counting just to realize it was a false prediction by the broadcast station and he called again when he really had to congratulate.
In 2007, then presidential candidate Park Geun-hye lost to former President Lee Myung-bak in the primary election and left a strong impression as giving a concession speech. "I, Park Geun-hye, acknowledge that I lost. I fully accept the result... Let`s work together for creating of a new government. I strongly urge you to do so. And let`s forget about what happened during the election. If one day is not enough, let`s take several days to get it over."
An excellent concession speech reminds us that "we are one nation" regardless of who we support. In the 2012 presidential election, candidate Moon Jae-in of the United Democratic Party said, "I accept defeat. I want you, the people of Korea, to support President Park Geun-hye," which the media described as a beautiful concession. However, people still speak of "vote rigging" and "unjust election" every time we are about to forget about them. Maybe the kind of political culture of concession is not taking strong root in our mind.
mskoh119@donga.com