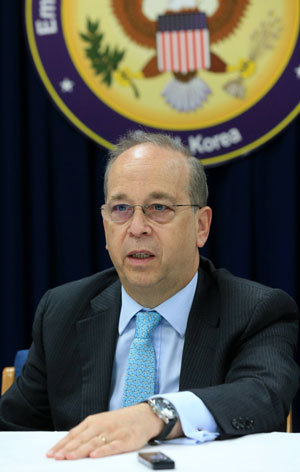 Daniel Russel, Assistant Secretary for the Bureau of East Asian and Pacific Affairs, said on Tuesday that Washington has tried to talk directly with Pyongyang and the Obama administration has never been hesitant about U.S.-North Korean talks.
In a seminar titled "Shared Challenges and Cooperation for Korea, China and the U.S," he said that as South Korea is directly concerned about the future of the Korean peninsula, it should be included in any process (a dialogue or a negotiation) with North Korea. Russel, in charge of the U.S. government's policy on the Korean Peninsula, reiterated his existing position that Washington will always welcome an occasion for discussions between Washington and Pyongyang aside from denuclearization talks such as six party talks, which requires the sincerity of North Korea.
He also said that the U.S.-North Korea dialogue is not a channel to address denuclearization, adding that the denuclearization talks must be based on the joint statement of six-way nuke talks signed on Sept. 19, 2005."