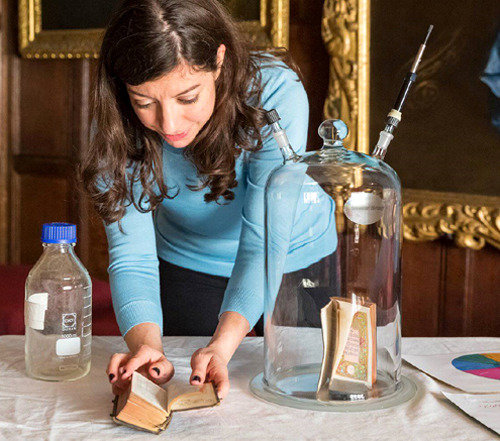 A project will soon be initiated to preserve unique scent of old book as cultural heritage.
The news was announced on the "Heritage Science," an international academic journal, issued on Friday by the research team headed by Prof. Matija Strlic at University College London. The research team has decided to first develop a proper tool for analyzing chemical substances consisting of book smell and then commence the project to preserve the smell of old books.
The team's survey in Birmingham Museum in the U.K. has confirmed that some 70 percent of visitors are in favor of the scent that old books give off. The respondents have rated old book's scent as woody, coffee, chocolate, vanilla, etc. As a matter of fact, the team has collected the smell of old books for analysis and confirmed that volatile organic compounds that produce the scent while old books decompose are emitted.
The team explained that by analyzing the scent of old books in quantity, big data of the scent can be utilized as a tool to understand the preservation condition of exhibits including books. The professor said that the project is really meaningful in that it enables us to preserve the sensitivity of humans and the analysis on the scent would make it possible for humans to historically keep different scent.
yskwon@donga.com