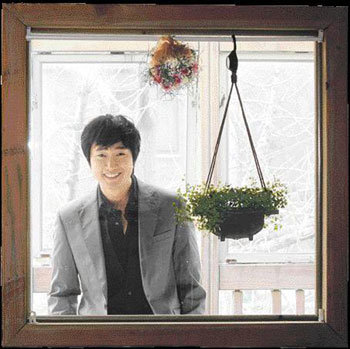 A serial killer haunts the 17 residents of a small Island named Geuklakdo (Geuklak Island). Everyone is treated as a suspect, yet no one knows who will be the next victim. The mystery begins to unravel as the islanders launch an investigation of their own, led by Je Woo-sung, head of the local health authority.
"The movie director told me he took his inspiration from a story he heard from a friend long time ago. So I guess the movie is not a complete work of fiction, but at the same time, I can't say it is based on an actual case. It's really up to the audience to decide for themselves."
The movie 'Paradise 1986' is not the first thriller for movie star Park Hae-il. In the 'Memories of Murder', released in 2003, Park appeared as a mysterious gentleman who the viewers could not readily identify as being guilty or innocent. The movie ended without revealing who the murderer was, amplifying the audience's curiosity toward Park's character. "This time, the murderer is revealed at the end. The movie is straightforward," said Park. When asked if he found the idea of serial killing in a movie horrifying, he replied, "What about news programs that reveal all the awful facts of a murder case? I think that is more horrifying than a fictional movie."
The movie was shot in Gageodo (Gageo Island), South Jeolla Province (Jeollanam-do), over five months. It would be no exaggeration to say the location was tailor made for the movie. Gageodo resembles Geuklakdo in many ways: both are isolated and confined islands where ships rarely sail on their way to and from a nearby city. They also share unpredictable weather. The worsening weather on 'The Mad Day', as depicted in the movie, was not a surprise in Gageodo.
"The island is called 'Geuklakdo' because it is shrouded in mist all day long. If there are days when mist clears, strong winds are a certainty. The island only gets the rare chance to bask in the sun because of its frequent rains. Islands are the worst locations and I know this from my last island experience while shooting 'The Mermaid'. We wanted to get out so badly that we did our best to avoid retakes."
No one on Gageodo recognized Park Hae-il, some even passed by him muttering, "I heard some actors were coming, but I don't see any around!" Park added, "My co-actors Mr. Choi Joo-bong and Mr. Kim In-moon were the most popular. The only person who knew me as a movie star was a staff member from the village office."
Regarding his character in the movie, Park describes Mr. Je as a person with a great sense of commitment to his job. In the movie, he is a medical school graduate; quite a 'status leap' from his last character in the movie 'The Host', where he played an unemployed college graduate. Choi Doo-yeong of Doo Entertainment, producer of 'Paradise 1986,' spoke highly of Park's easygoing personality compared to other high-maintenance movie stars.
"I learn the most on-set from working with other actors and staff. Some professional actors and actresses say as long as you do your job right, nothing else really matters, but I think we learn more when we cooperate with others."
If working together is important on the set, then what about at home? A photo of Park washing dishes created quite a buzz on the web. When he walked down the aisle last year, the interviewers were curious as to whether the photo was at all reminiscent of his home life. With a short reply, "Yes," he did not delve any further into his private life.
When the subject of the so-called Korean movie crisis came to light, he mentioned, "I did participate in anti-screen quarter movements, but for the time being, I want to do what I can. If I am not a hardworking actor, I don't deserve to ask the viewers to watch Korean movies." His replies were simple, yet profound.
As the interview was coming to an end, Dong-A decided to take a short video clip of Mr. Park to upload on donga.com news. He declined several times, shying away from the camera. "I am okay when shooting movies, but when I go on camera for other programs, I just freeze." Due to our persistence, he finally gave a short comment which lasted only 18 seconds. "Um… when you watch the movie, there is a certain message that anyone can become a murderer or a victim, regardless of their will." Looking at Park's video clip that ended with "I am not a video person, ah(sigh)…," Dong-A was once again reminded of his unique easygoing and natural personality.
yourcat@donga.com