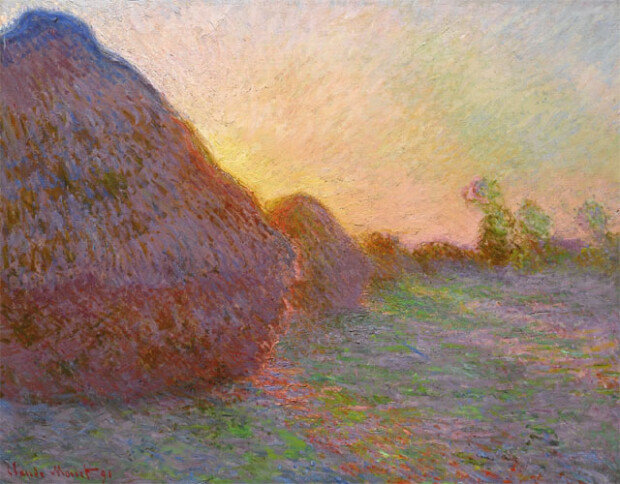 "Meules," one of Claude Monet's iconic paintings of haystacks, has been sold for a record 110.7 million U.S. dollars at an auction in New York, U.S. auction house Sotherby said on Tuesday (local time).
According to the New York Times, the auction went on for eight minutes, attracting six bidders. The Impressionist's painting was auctioned off to an unidentified woman at a double the price of an pre-auction estimate of 55 million dollars. The final price was the highest among Monet paintings and among the 10 most expensive paintings ever sold at Sotherby. The world's most expensive artwork ever sold at auction is Leonardo da Vinci's Salvator Mundi, which went for 450 million dollars to Saudi Prince Mohammed bin Salman in 2017.
"Meules" is one of a series of haystack paintings comprising 25 paintings by Monet created during his stay at his home in Giverny in the Normandy region of France. The series of paintings depict conical structures composed of wheat or grain and sequential events such as the four seasons or the months of the year. The painting auctioned off at the New York auction house is distinct from the others in vivid colors, brush strokes and unique perspectives.
Bo-Mi Im bom@donga.com