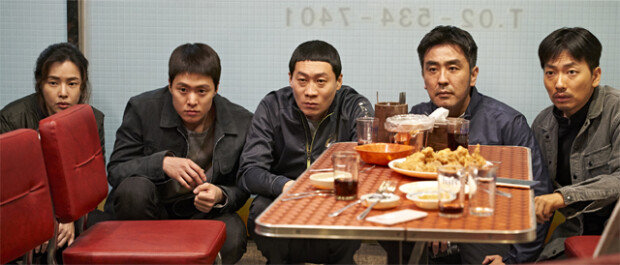 Korean comedy film "Extreme Job" hit the 10 million attendance milestone, recording 10 million and 3,087 as of 12:25 p.m. Wednesday, the 15th day of its release. It describes an undercover detective team on its drug-bust operation opening up a chicken joint and facing happenings following an unexpected business success.
The film had garnered five million viewers as of Friday, but it added an extra one million every day during the Lunar New Year holiday.
The success of the film lies in delivering funny elements rather than impressing the audience with a serious or cheesy message. In fact, director Lee Byeong-heon said that he aspired to produce a super-fun film. The movie entertains the audience with a full package of fun jokes regardless of a hackneyed topic of drug investigation and a simple plot. Witty lines by Bae Se-young, who also writes "Intimate Strangers," add more fun to the movie.
Viewers are also intrigued by chicken – the soul food of Koreans, old and young. Funny scenes crack up the audience including a chicken cooking scene that resembles a commercial of food delivery app "Baedal Minjok" and another scene of making a crispy sound with a bite of chicken.
Suwon City is one of the backdrops to the film where the detectives sell Suwon Wang Galbi chicken. The city government promotes the food in a parody footage. The recipe for Suwon Wang Galbi chicken, shared by the film screw, has gone viral across social networking services.
Min Kim kimmin@donga.com