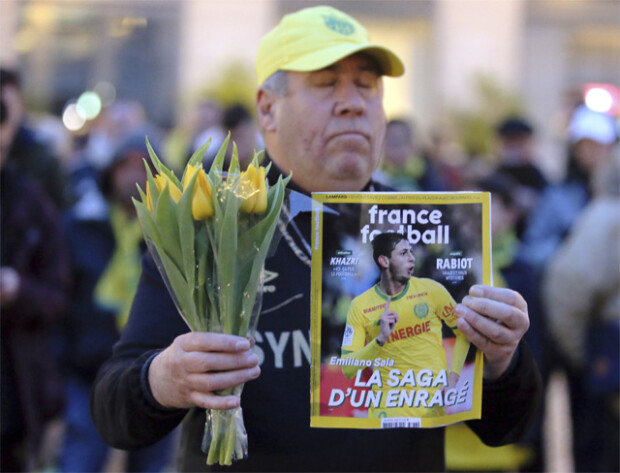 A plane boarded by English Premier League Cardiff City striker Emiliano Sala (28) went missing in the English Channel. A voice message sent to close friends in the crashing plane was disclosed.
Argentinian media Ole released an audio file sent by Sala. "Hello, little brothers, how are you crazy people? If in an hour and a half you have no news from me, I don't know if they are going to send someone to look for me because they cannot find me, but you know … Dad, how scared am I!"
BBC reported that the local controlling tower had received a report that the plane, which had departed from Nantes, France on Monday (local time) to Cardiff had been missing. The authorities sought out to look for the predicted crash spots but could not find any survivors. "We have found metal material presumed to be airplane debris, but chances for survival are unfortunately slim," said the police.
Sala had been on his way to his new team, Cardiff City, departing from his former team at Ligue 1 club FC Nantes of France for four years. Sala had completed signing of his new contract in Britain and was returning from his trip from Nantes to say goodbye to his former colleagues. He took to social media and posted a group photo writing "The last goodbye."
yesbro@donga.com