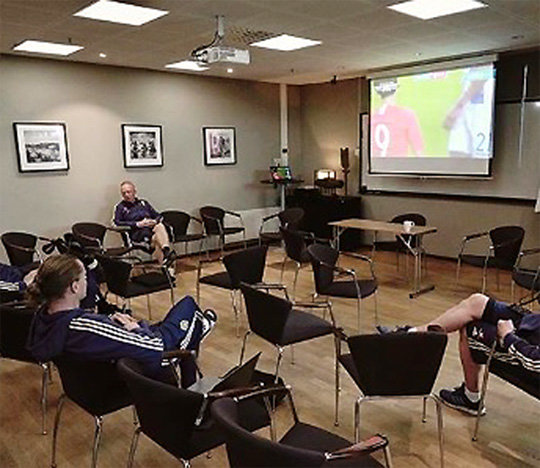 Group F countries that Korea will match against in the 2018 Russia World Cup are warming up in preparations.
FIFA 15 Mexico, Korea's counterpart in the second group league match, opened its World Cup preparations with Wales in Pasadena, California, Tuesday. It used 4-3-3 formation with its main striker Javier Hernandez on the front line. Mexico overwhelmed its rival throughout the match by holding the ball for majority of the time (65 percent) and switching offense and defense quickly. But its finishing was not as strong. It shot 22 times but Wales kept them at bay and ended the match with a 0-0 draw.
But it is said that Mexico was not able to give it 100 percent this time because some of its players including midfielder Andres Guardado and defender Hector Moreno did not play due to their injury. "Mexico only had three of its main players including Hernandez," said KBS commentator Han Joon-hee.
After the game, Mexico head coach Juan Carlos Osorio said, "We played cautiously to avoid injury. We are making efforts to be more flexible to match against various countries such as Germany and Korea."
Yun-Cheol Jeong trigger@donga.com