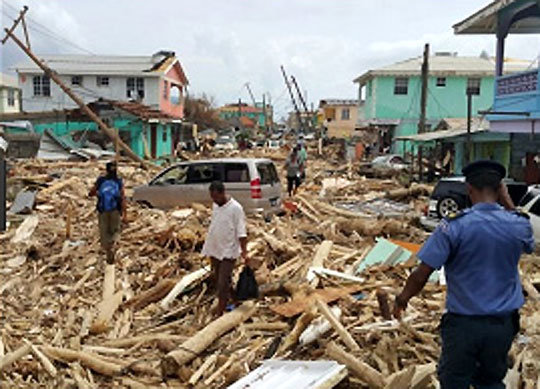 Puerto Rico, also known as the Pearl of the Caribbean Sea, is home to forgotten heroes. During the Korean War, 61,000 soldiers from Puerto Rico participated and made noticeable contributions in battles such as the Battle of Changjin Lake. Despite the great sacrifices made, their contribution is relatively unknown due to having entered as a part of the U.S. forces.
Puerto Rico, officially the Commonwealth of Puerto Rico, became a self-governing territory of the United States in 1952. And Puerto Rico is struggling to recover from Hurricane Maria, which hit last September. There were about 40 casualties and damages are estimated to be 50 billion U.S. dollars. More than 3 million people are still suffering from the lack of electricity and reliable communications, but the lack of support from the United States is hindering recovery efforts.
International emergency relief foundation Dreaminus of the Korean Buddhist Jogye Order is going to provide aid to Puerto Rico. The foundation and military ordinariate will visit the country on May 26 to provide 300,000 dollars (around 322 million won) and pay their respects at the national cemetery. They will also provide small solar and petroleum power generators to remedy the worst electricity crisis in Puerto Rico. They will meet with Korean War Veterans Association staff and help recover destroyed facilities.
Dreaminus, founded in 2008, has been providing coal briquettes for those who cannot afford heating during winter and carrying out relief and donation activities in disaster-hit countries such as Haiti and Nepal.
Gab-Sik Kim dunanworld@donga.com