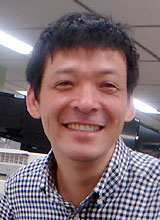 With the opening of the Olympics, the long pending controversy between South Korea and Japan has been reignited. Japanese freestyle skier Nobuyuki Nishi was pictured wearing the hat with a design resembling a controversial Japanese wartime flag, in a photo uploaded to the International Olympic Committee's official Instagram account.
Nishi's hat is red and black, different from red and white of the Japanese flag. But the design is clearly reminiscent of the rising sun flag used by the Imperial Japanese Army. Speaking to reporters after the first round of men's mogul, Nishi said he was unware of any negative connotations from the hat. "I bought the hat in Switzerland and I didn't realize what was wrong with it," said the Japanese skier. "I'm sorry for causing trouble." The Japanese Olympic Committee instructed him to avoid clothing that could cause misunderstanding.
There is more going on regarding political issues between the neighbors. On Sunday, a South Korean figure skating pair performed to an edited version of Arirang, a popular Korean folk ballad, with the line "Dokdo, did you sleep well last night?" included. The International Olympics Committee advised that it would be best for the ice dance team to prepare the song with a couple of words cut to avoid political controversy over a reference to disputed islands.
"The Olympic Committees in Asian countries need to clarify what issues are controversial and come up with rules for what to prohibit, so as not to whip up public sentiment," said Japanese-Korean activist Yang Young-sung, who heads Anti-Racism Information Center that monitors racist words and actions in stadiums and on social media platforms for football matches.
Young-A Soh sya@donga.com