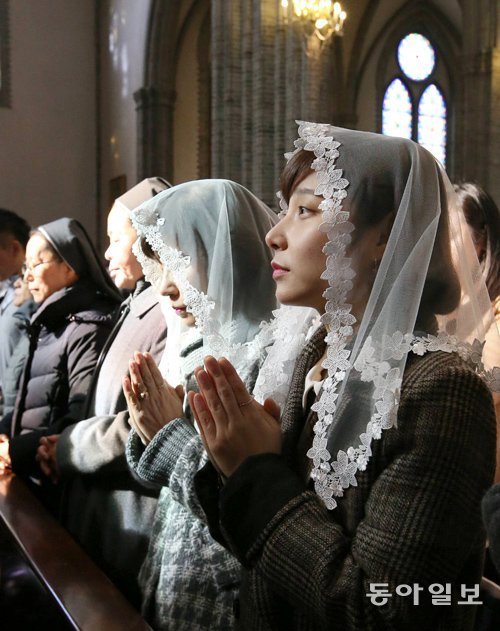 Christmas church services and other celebrations were held on Christmas Day in cathedrals and churches all over Korea.
The Archdiocese of Seoul dedicated the Grand Christmas Mass, celebrated by Cardinal Andrew Yeom Soo-jung, Archbishop of Seoul. "I wish the love and grace of Jesus Christ would bless upon the isolated and the ill, and the people of North Korea as well," Cardinal Yeom said. "We must respect other lives besides ourselves, and we must never forget the virtue of modesty that listens to the pain and suffering around us, and sympathize with them."
The Archdiocese of Seoul conducted visiting Christmas masses by dedicating a mass at Catholic Home of Love and Peace in Yongsan-gu, Seoul, with the residents who live in flophouses.
Christians gathered at churches across the country to celebrate Christmas, the celebration of Christ's birth. "The United Christmas Worship with Those Who Are Suffering," hosted by Protestant Ecumenical (combining and uniting all churches) movement organizations, was held at Seoul's Gwanghwamun Plaza at 3:00 p.m. on Monday.
"The path we should walk is to be like Jesus Christ to light the darkness of the world, and to look after those who live in coldness and pain," the Christian Council of Korea sent out a Christmas message on the day. "Let's practice the life of Christ, who chooses a lower and serving path."
The National Council of Churches in Korea (NCCK) also said, "Let's light the candles in our hearts for those who are suffering due to injustice, and also for peace on the Korean Peninsula, Palestine and world."
Dong-Wook Kim creating@donga.com