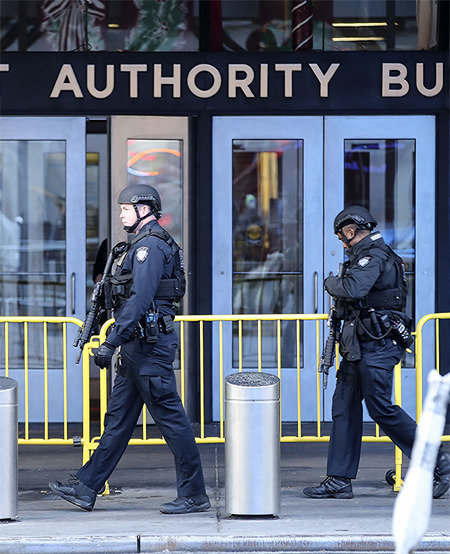 A bomb attack in New York City on Monday morning was confirmed to have been carried out by a "lone wolf" immigrant. The man partially detonated a pipe bomb prematurely inside the station, leaving four people including himself injured. Though no fatalities have been reported, the country is in shock yet again that the suspect attempted to execute a possible mass murder attack in a place where a large crowd of commuters pass by during the Monday morning rush hour.
Akayed Ullah, a 27-year-old Bangladeshi immigrant, set off a homemade bomb strapped to his body at an underground passageway connecting the Port Authority Bus Terminal and sections of the Time Square at around 7:20 a.m. Monday, according to New York City Police Department (NYPD) and media reports. The explosive chemical in the pipe did ignite, but the pipe itself did not explode.
His motive remains unclear. The New York Times by citing several law enforcement officials reported that Mr. Ullah said he set off the bomb in retaliation for American airstrikes in Syria and elsewhere, targeting members of the Islamic State. CNN, meanwhile, reported that a law enforcement official with direct knowledge of the investigation said that "recent Israeli actions in Gaza compelled Ullah to carry out the attack." Tensions between Israel and Palestine have sharply escalated since U.S. President Donald Trump recognized Jerusalem as the capital of Israel last week.
With Mr. Ullah being confirmed to have emigrated from Bangladesh to the United States in 2011 with an F-43 family immigrant visa, Trump called on Congress to revise the country's immigration policy. "America must fix its lax immigration system, which allows far too many dangerous, inadequately vetted people to access our country," he said in a White House statement Monday. "Congress must end chain migration." The so-called chain migration is a U.S. policy that allows immigrants to sponsor other relatives' entry into the United States.
wizi@donga.com