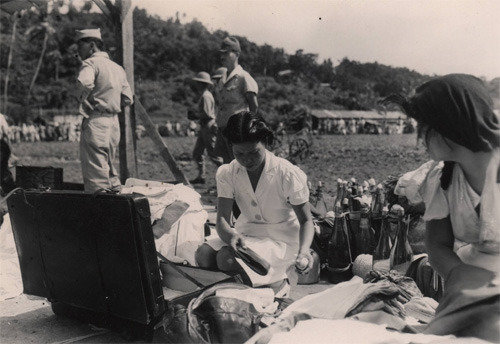 Among more than 600 islands that constitute the Federated States of Micronesia in the South Pacific, there is an island of Chuuk, also known as "Truk," located about 4,200 kilometers away from Seoul. Records showing that Korean comfort women were taken as far as Truk Island and forced into sexual slavery by the Japanese military during World War II have been revealed for the first time.
The Seoul city government and a research team led by Professor Jeong Jin-sung of Seoul National University Human Rights Center announced Monday that they have found the list of 26 Korean comfort women who were taken to the South Pacific island of Truk. Their findings are based on the passenger manifest of the Japanese escort ship "Ikino," combat logs of the U.S. military, photographs and an article from The New York Times. Among the 249 Koreans on the manifest, 26 are presumed to be comfort women.
Their names on the passenger manifest were adopted Japanese names and their occupations were written as laborers. In particular, one of the 26 comfort women on the list, "Fukujun Hitogawa" has been confirmed to be Lee Bok-soon from the South Korean city of Daegu, who passed away in 2011. Among the 239 comfort women victims, she was the only one who said she was taken to the island of Truk.
The research team analyzed 168 data owned by the U.S. National Archives and Records Administration and the British National Archive. The team is planning to share their findings by publishing a series of books titled, "Accounts of Korean Comfort Women Shown in Documents, Photographs and Testimonies" and holding an exhibit next month.
Jeong-Soo Hong hong@donga.com