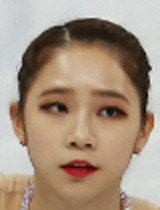 South Korea has qualified for all upcoming figure skating events for the 2018 Winter Olympics for the first time in the nation's sporting history.
According to the announcement made by the International Skating Union (ISU) on Sunday, Korea has become the fifth and final nation to participate at the team event for the PyeongChang Winter Olympics, participated by 10 nations, with 1,397 points in total. Although Korea remained at 11th place by points, it was able to gain qualification for all events as Spain, 9th place, was only able to acquire qualification for two figure skating events. South Korea was qualifying for three events (male and female single, ice dance) at the 2002 Salt Lake City Winter Olympics, which was the best for the nation.
The team event was newly organized at the 2014 Sochi Winter Olympics and comprised of four events, including male and female single, pair and Ice dance. One team from each country participates in the three events and rankings are made by adding up the scores. Qualifying countries for the team event are decided by adding up the score of seven different competitions, including the Grand Prix, World Championship and Four Continents Championship of countries qualified for more than three events among the four figure skating events.
Hong-Gu Kang windup@donga.com