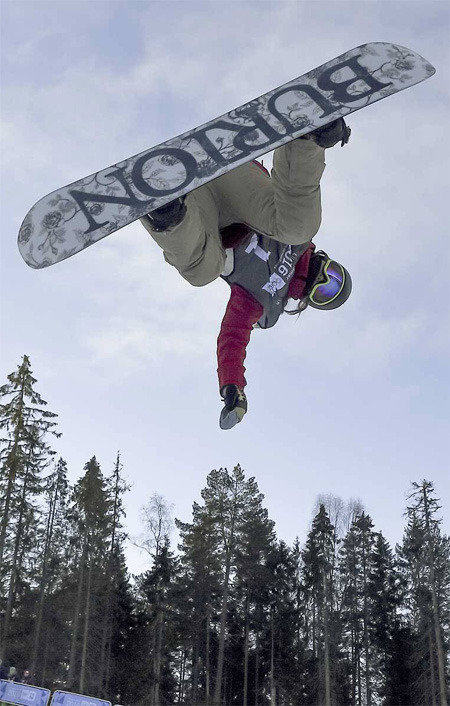 The International Olympic Committee (IOC) shed light on Korean-American snowboard star Chloe Kim on its official website on Thursday under the title, "Snowboard sensation Kim seeking a home away from home i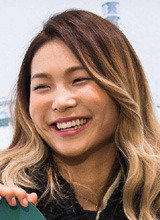 n PyeongChang." At the age of 14, Chloe had surprised the world by becoming the youngest athlete to make the U.S. national team. But she could not compete at the 2014 Sochi Winter Olympics due to the Olympic age limit.
The PyeongChang Olympic Games is even more special to Chloe not just because she has been waiting for four years to make her debut at the Olympics but also the Olympic Games will be held in her parents' home country. She is a second-generation Korean-American who was born and raised in California, the United States. Korea, where her aunts live, is "another home" for Chloe.
Her father, Kim Jong-jin, migrated to the United States in 1982 at the age of 26 with only 800 dollars on his hands. He had Chloe in 2000 and, when she was just four, he took her snowboarding for the first time. At first, it was just a hobby. But when she won a bronze medal at the National Championship hosted by the United States of America Snowboard and Freeski Association (USASA), he decided to support her riding. He quit his job and moved to Switzerland to train his daughter there for two years.
They would leave at 4 a.m. and take two trains from Geneva to ride the halfpipe at Avoriaz in France. They would get home around 11 p.m. After returning to the United States, her father would drive six hours a day to take his daughter to the training site. "His sacrifice has made me who I am today," Chloe says.
After returning from Switzerland, Chloe started to hone her skills from the age of 10. It took her short time to reach the top and soon she was called "snowboarding phenom." Chloe came in the limelight at 14 by winning the Halfpipe World Cup. In 2016, she became the first female snowboarder to land "back-to-back 1080," which earned her perfect 100 points. She became the second boarder in the history of snowboarding to score 100 points at an international competition after Shaun White at the 2012 X Games.
Although she is still young, she is undoubtedly the "number one boarder in the female Halfpipe." She has achieved remarkable feat, including three Winter X Games gold medals, two consecutive wins at the U.S. Open, the first American gold medal at the Youth Olympics Games and FIS ranking No. 1.
She finished the last season at World No. 1 and defended the title by winning the first game of this season. "Based on recent form, the 17-year-old looks unstoppable, and her dream of winning an Olympic gold in front of her family at PyeongChang 2018 may well be realized," said the IOC.
Bo-Mi Im bom@donga.com