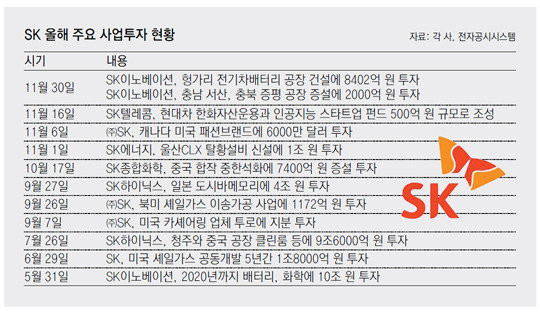 SK Innovation plans to pour 1 trillion won (919.1 billion U.S. dollars) in the electric vehicle (EV) battery business. The South Korean company will invest 840.2 billion won (772.2 million dollars) to build a battery plant in Europe and 200 billion won (183.8 million dollars) to expand its domestic battery plant.
SK Innovation's new European plant will likely be the largest EV battery plant in the continent. Currently, another South Korean battery maker LG Chem's plant built in Poland earlier this year is considered the largest EV battery production facility in Europe. The 400-billion-won (367.6 million dollars) plant is currently test-producing samples. If it begins to start mass production in 2018 as scheduled, it will churn out 100,000 units of EV batteries a year. Once SK Innovation's plant in Hungary is completed, it will take over the status as the largest EV battery plant in Europe. Rival makers such as LG Chem and Samsung SDI took the news as a surprise.
SK Innovation also said it will invest another 150 billion won (137.9 million dollars) to expand its domestic production facility in North Chungcheong Province for laser-induced breakdown spectroscopy (LiBS) for EV batteries. When completed, the expanded plant will be capable of producing some 500 million square meters of LiBS a year.
"As global electric vehicle makers are working on more new projects, the demands for LiBS have increased," SK Innovation said. The company is the world's second-largest maker of wet LiBS.
Eun-Taek Lee nabi@donga.com