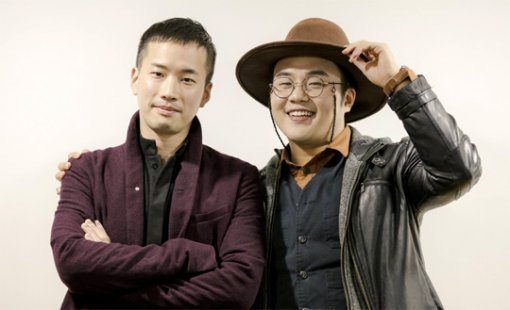 A state dinner was held at the reception hall of Cheong Wa Dae on Nov. 7, which was the first day U.S. President Donald Trump visited Korea. The state dinner was celebrated by Jung Jae-il, who is the music director of Netflix movie "Okja" directed by Bong Joon-ho, singer Park Hyo-shin, classic pansori singer Yoo Taepyeongyang and the Korean Broadcasting System Symphony Orchestra. Park sang "Wild Flower" to the accompaniment of Jung's piano and Yoo sang the "Binari (a song sung at rituals to wish for future happiness)" to the accompaniment of samulnori, a Korean traditional percussion quartet.
Jung played a huge role in gathering people from different sectors. "I wanted to show President Trump, a natural conversion of the essence of the Korean traditional music and Western music," said Jung during an interview at the National Theater of Korea on Wednesday. Jung casted singer Park, whom he came to know during military service, as well as Yoo, whom he worked together for a changgeuk called the "Trojan Women."
"Last year, we had a ritual for the first performance of the 'Trojan Women' and Yoo sang the 'Binari' himself, beating the gong," said Jung. "I did not forget his mesmerizing performance. I hoped for a friendly relationship between Korea and the United States and thought that I must cast Yoo to perform 'Binari' at the welcome ceremony."
Yoo, who entered the National Changgeuk Company of Korea last year, is known as a "gukak (Korean traditional music) genius" by singing a three-hour and a-half long "Heungbuga" at the age of 16, recording the youngest age in the gukak field to sing the entire song. Then, what were the reactions of the two countries' presidents after watching his performance? "To be honest, President Trump did not seem to concentrate at the beginning of the 'Binari' performance. However, with time, he started smiling and clapping his hands, and finally truly enjoyed the performance. On the other hand, President Moon Jae-in had a 'fatherly smile' on his face and watched the performance," said Yoo, who was also with Jung during the interview. "It was impressive to see Mr. Trump clapping his hands as soon as the performance was over and continuously saying 'Thank you.'"
Jung and Yoo will meet again for the changgeuk "the Trojan Women," which will be performed until Dec. 3 at the Daloreum Theater of the National Theater of Korea. Yoo will be taking turns to sing with the pansori master Ahn Suk-seon.
Jeong-Eun Kim kimje@donga.com