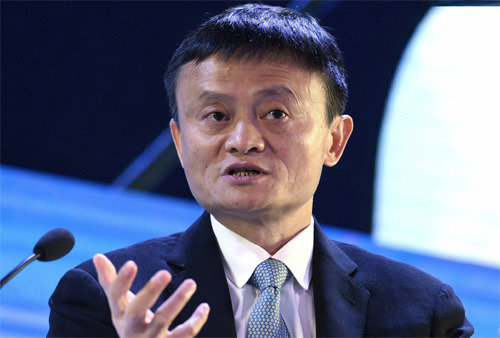 "Drive negative thoughts out of your mind. Entrepreneurs should be optimistic."
Jack Ma, the chairman of Chinese e-commerce giant Alibaba, advised aspiring start-up entrepreneurs in the 2017 Jump Starter competition held in Hong Kong. The Hong Kong South China Morning Post shared five advices based on his experience of building Alibaba into the world's largest tech company in 18 years after foundation.
"What sets great companies apart is the ability to think optimistically. And you have to ask what problem you can solve, and how you solve it is different from the others," Ma has emphasized the importance of "being optimistic for the future and in any situation" as the most distinctive characteristic of defining business success and becoming a great business leader.
"You have to find a group of people working together with you. Those people believe the same vision. That doesn't mean hunting high and low for top talent. You don't have to find the best people in the world; the best people are always working with you in your team. Train the team, work with the team, and the team also will train you."
The third value is "making sacrifices." "Do not think 'what I will get'. You have to ask 'what I will give'. Only when you know what will you give up, you will get something," he said.
The Alibaba founder recalled that when he started Alibaba, the Internet and the e-commerce environment was "cold." "Instead of doing what everyone thinks is 'hot,' pave way for something new. Don't wait for everything to be ready for you. When everything's ready, there's no opportunity for you," he said. "If the government says 'everything's ready', you should move to the other area, because there's no chance for you."
He also described life plans that young future entrepreneurs can refer to. In 20s, work for a company led by a great business leader and learn. In 30s, run own business, but look for a business area where your strengths lie in. In 50s, become a business leader that gives the younger generation opportunities.
Ma also offered other advice, including: Being rejected is not always a bad thing. Hire someone who is smarter than you. As shown in Netscape and Yahoo, don't expect that everything will last forever. "For entrepreneurs, today is tough, but tomorrow is tougher. It takes perseverance to endure the pain until you gain a certain amount of reward." he said, emphasizing the value of perseverance. "The day after tomorrow is very beautiful, but most die tomorrow evening."
Ja-Ryong Koo bonhong@donga.com