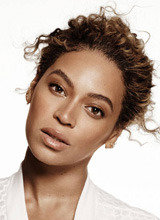 This year's highest-paid woman in music is American pop star Beyoncé. According to a Forbes report on Tuesday (local time), from June 2016 through June 2017, Beyoncé earned a total of 105 million dollars (approximately 114.5 billion won) through album sales and concert tours. The figure is 1.5 times larger than British pop star Adele, who came in second on the list with 69 million dollars, and 2.4 times bigger than American singer Taylor Swift, third place with 44 million dollars.
Though Beyoncé topped the list this year, the music industry predicts that Swift may recover the number one position, a title she held for one year since June 2015. Swift recently released her new album titled "Reputation" and is set to begin concert tours, which will bring in vast income.
The results were derived by Forbes' interviews with pop star managers, agents and lawyers as well as data from the U.S. Recording Industry Association of America.
Se-Hyung Lee turtle@donga.com