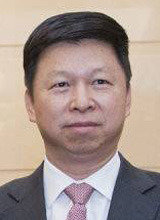 A high-level Chinese diplomat's visit to North Korea for the first time in two years is drawing much attention towards whether this would serve as an opportunity to thaw the tense relationship between Beijing and Pyongyang. Song Tao, who heads the Communist Party of China's external affairs department, is scheduled to leave for North Korea on Friday, as a special envoy of Chinese President Xi Jinping, to inform the North of the results of the 19th Communist Party Congress last month, China's state-run Xinhua news agency reported. North Korea's Korean Central News Agency has confirmed that a special envoy of President Xi will visit North Korea soon.
It is the first visit to the North by a senior Chinese diplomat since Jan. 6 last year when Kim Jong Un carried out the fourth nuclear test and test-fired an intercontinental ballistic missile, which resulted in tougher sanctions of the UN Security Council as well as the stained Beijing-Pyongyang relations.
The trip also holds great significance in that it comes after North Korea has not fired a missile for sixty days and just a week following U.S. President Donald Trump visited Beijing, where he and Xi had an in-depth discussion on North Korea's nuclear problem.
It is not certain if Song will meet North Korean leader Kim Jong Un. If the envoy meets Kim, Song will convey concerns of Xi and the international community over North Korea's nuclear weapons program and advice on resuming the stalled six-party talks.
"It shows North Korea's willingness not to drive its relations with China into catastrophe," said Kim Heung-kyu, the director of the China Policy Institute at Ajou University.
Ja-Ryong Koo bonhong@donga.com