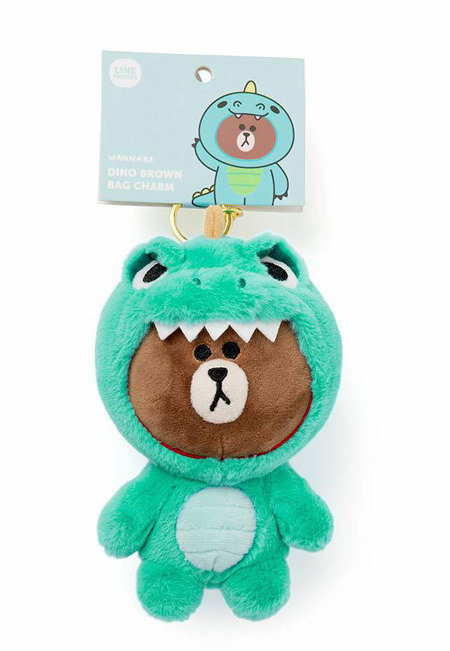 Character-themed products of Naver's mobile messaging app Line are enjoying immense popularity in China along with the Korean Wave.
Line Friends, Line's subsidiary making character-themed products, said Monday that it recorded the highest revenue in the infant toy section on T-mall, the largest online shopping mall in China, selling more than 4.6 billion won worth of Line character products on Chinese Singles' Day, which is Chinese version of Black Friday that falls on November 11.
The most sold Line product that day was a bag charm doll (picture) that was priced at 81 Yuan (13,000 won). A total of 10,000 bag charm dolls and about 6,000 portable battery chargers featuring the Line characters were sold that day. During a pre-order deal launched before the Singles' Day, 500 Line character-themed dolls were sold in just 30 seconds. On the Singles' Day, Line Friends earned 2 billion won in sales only after an hour it started selling the products online.
Back in 2014, the Korean TV series "My Love from the Star" gained huge popularity in China. Since then, Chinese customers have fallen in love with Line's characters as the drama's leading actors used Line's mobile messaging app. Although the Chinese government bans the use of messaging apps such as Line and Kakao Talk for the reasons of terroristic threats, Line is appealing to Chinese customers with its cute and familiar characters.
"We are expanding our business areas to toys, clothing and household items, as we think the character business has high potential," said an official from Line Friends.
Hyun-Seok Lim lhs@donga.com