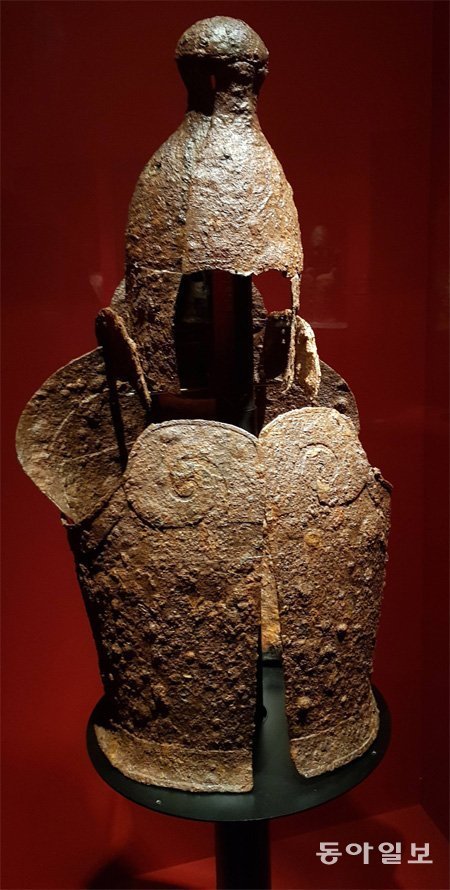 The National Museum of Korea's recent special exhibition titled "Iron, Steel and Power- The Cultural History of Steel" was an intensive snapshot of the various attributes associated with steel, which was the medium behind technology innovation and tool of war. The exhibition features relicts not only from Korea, but also from various regions across the East and West, an intriguing attempt to understand steel from a human history perspective. It also displays historical archaeologic significance, befitting the reputation of museum director Lee Young-hoon, who is known for his excavation of the iron production site found in Hwangseong-dong, Gyeongju City.
Even in the 21st century, where synthetic metal is widely used, steel remains the key substance that accounts for 90 percent of the world's metal production. Steel production technology that was discovered in the plateaus of Anatolia, Turkey dating back to B.C. 2000 had been the foundation behind the Hittites. This is also evidently shown by the steel weapons of the Urartu Kingdom and the Han Dynasty of China. The Urartu Kingdom was a country that dominated what is Iranian territory today in eighth century B.C. China's steel making technology, which dramatically improved the intensity of steel, had been 1,000 years ahead of that of the West.
However, the collapse of China in the 19th century was clearly reflected in steel making as well. On the wall that connects to the second part of the exhibition hangs a picture of the world's first steel British battleship defeating a Qing wooden vessel during the Opium War in 1840. It captures the moment of mass production of steel, made possible by the Industrial Revolution, triggering the domination of the West over the East.
The highlight of the second exhibition is a section where steel armor and helmets from the Three Kingdoms of Korea are laid against computer graphics depicting ancient battlefields. Steel armor unearthed from Bokcheon-dong of Busan, Dohang-ri of Haman and Yangdong-ri of Gimhae reveal sophisticated patterns and craftsmanship.
Computer graphics detail the steel making process, showing how steel is transformed into iron, steel and cast iron, depending on carbon content. A piece of artwork that uses steel to depict a forest is displayed to deliver environmental messages. Some 630 relics, including the Daewangu (National Treasure No. 857), a bronze cannon made during the Joseon Dynasty, are on display. The exhibition exhibit will continue through Nov. 26.
Sang-Un Kim sukim@donga.com