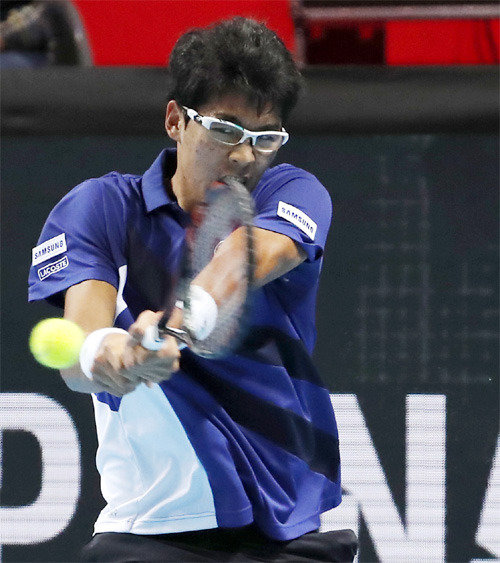 Chung Hyeon, the next tennis star of South Korea, has advanced to the semifinals of an international competition designed to unearth promising rookies.
The 24-year-old South Korean (world ranking 54th) trounced Andrey Rublev of Russia (world ranking 37), 4-0, 4-1, 4-3, in the second group match for the Next Gen ATP Finals, which was held in Milan, Italy, on Wednesday (local time). Having notched up another win after defeating Denis Shapovalov of Canada (world ranking 51st) in the first round, Chung ranked in the second place, cruising to the semifinals regardless of the results of the third group match.
Adopting a new format introduced this year, the competition invites eight high-ranking players under the age of 21 around the world to divide them into two groups of four and winnow out top two players from each group for semi-final rounds.
Chung is scheduled to play his final group match against Gianluigi Quinzi, an Italian placed in the 306th in the world rankings.
Jae-Hyeng Kim monami@donga.com