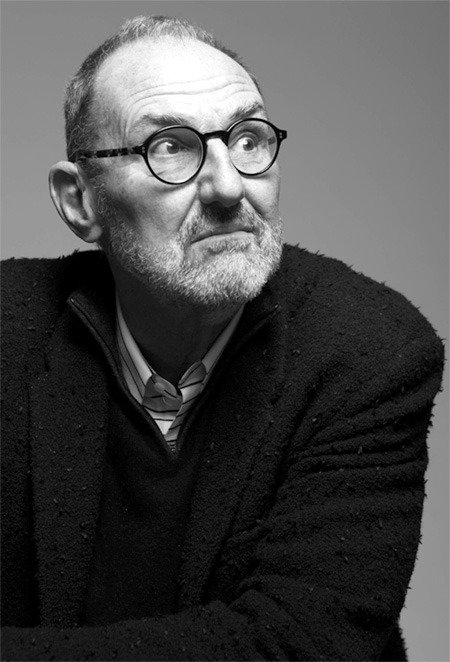 "I think about connectivity of spaces everyday while driving my Tesla."
"Connectivity" has always been a topic for prominent architect Thom Mayne. With the advent of the "smart home" era, Mayne, who has been putting emphasis on connecting the inside and outside of a structure, predicts that connectivity between spaces will become even more important as connected home appliances will create a whole new different living space.
The great architect served as a consultant to the Obama administration and was awarded the Pritzker Architectural Prize, which is often referred to as the Nobel Prize of architecture. Mayne has done some designing works in Korea as well. He was responsible for the construction of Kolon Group's Magok R&D Center and the Mbridge in the city of Sejong.
The "Signature Kitchen Sweet," the showroom located on Seoul's Nonhyeon furniture street specializing in built-in home appliances introduced in August by LG Electronics, is his work as well. The architect had a written interview on Wednesday with the Dong-A Ilbo and talked about the future prospect of the smart home era and the thoughts he had while designing the LG Electronics' showroom.
The 73-year-old architect compared the smart home era, where all home appliances are connected through IoT to automobiles. Just like autonomous vehicles have enabled us to do many things aside from driving in the car, the possibility of a space can expand in the era of smart home. "The most notable change happened to the cars these days is how much the inner space is being 'empty.' The traditional factors of old cars, including big engines and transformers, are not there anymore," Mayne said. "We will see more spaces at home due to the disappearance of the existing home appliances, and a new way of living will be created in that space."
What is noticeable in the Signature Kitchen Sweet showroom is that all home appliances are naturally built in on the walls. These walls are called "art wall," which consists of multiple stainless blocks arranged in sequence. What is interesting is, home appliances, such as refrigerator and oven, are built in just like one of the blocks. This is where, he says, he focused on the most. "I used home appliances in the Signature Kitchen Sweet as pieces of architecture. It's like using the products as components of a house," Maine said, explaining that he meant to make home appliances look like a part of the design.
Mayne also stressed that companies should make new products that can lead the market at a time when the home appliances market has become saturated. "From automobiles to fashion, all design products had the moment that they moved from executing their original functions to delivering the functions customers want," he said. "I think the goal of home appliance makers, including LG Electronics, is to make products customers desire. We should see more products with better performance and design like the signature home appliances."
Jae-Hee Kim jetti@donga.com